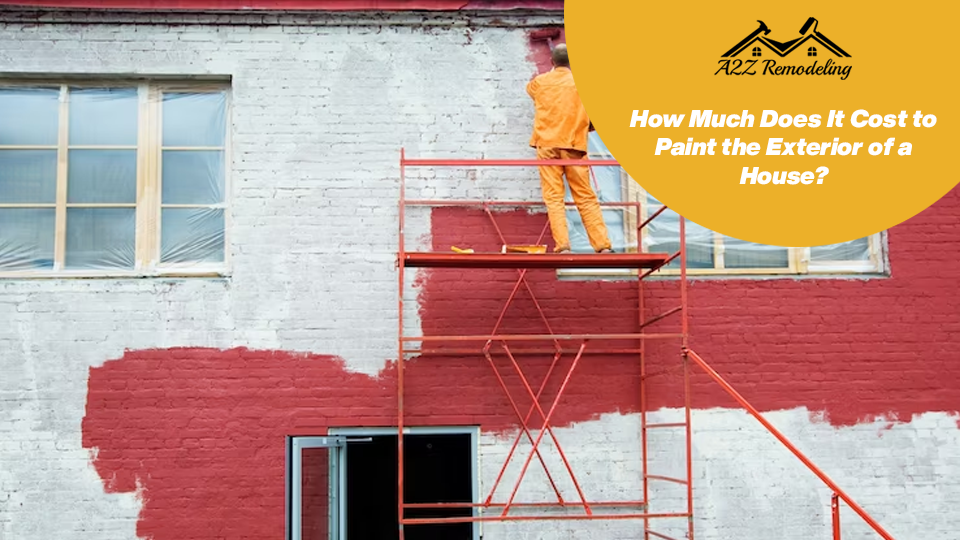 If you're looking to give your home a fresh new look, one of the quickest and most
affordable ways to do so is by painting the exterior. But how much does it cost to
paint a house? And what factors will affect the overall price? We will look at some
things that can affect the cost of painting your home's exterior and tips on keeping
those costs down.
1) Location
When you call a professional painter, they will first ask for your home's location.
Depending on where you live and what kind of paint job you need, the cost can vary
widely from place to place. If you live in a big city, the costs will likely be higher than
in rural areas.
2) Size
The size of your home is a significant factor in painting costs. It's essential to
consider the overall square footage of the exterior walls, the number of stories, door
and window trim, eaves, and other details that will need to be painted. The larger
your home and the more intricate the details, the more material you'll need and the
longer it will take to complete the job. The larger your home, the more money you'll
likely spend on labor and materials.
3) Paint Quality
The quality of paint you choose can significantly affect the overall cost of painting
your house exterior. Best exterior paint services, use high-quality and long-lasting
paints, costing up to 10 times more than an essential paint product. However, the
higher cost of this premium paint will save you money in the long run as it will last
much longer before needing to be reapplied.
4) Climatic Conditions
In colder climates, like Michigan, it may require more coats of primer and paint to
seal your home from the cold winter air properly. On the other hand, the heat and
moisture will take a toll on the paint job if you live in a hot and humid region. Either
condition requires more coats of primer and paint to achieve the proper coverage,
thus increasing the cost of painting your house exterior.
5) Permits and Building Code Regulations
Some states and counties require permits for painting a house, which may add to the
overall cost. Additionally, if you're changing the color of your home drastically or
doing something drastic like adding an accent wall, make sure that it complies with
local building codes.
Conclusion
Contact A2Z Remodeling for the best exterior and interior paint services. We are a
reliable and trustworthy painting company with years of experience. We will provide
you with the necessary expertise and high-quality paint that lasts for years.