Custom woodworking is one of the best ways to elevate the design of your home, and we're here to help. Quality woodwork adds a unique architectural touch to your home. Not only will it improve your home's style and elegance, but it will also boost its resale value.
Set your home apart from the rest with custom woodworking from A2Z Remodeling. Our experienced craftsmen deliver woodwork based on your specifications. Working with our team is one of the best ways to get beautiful, custom woodworking.
For excellent custom woodworking in Oklahoma City and Edmond, there's no better choice than A2Z Remodeling.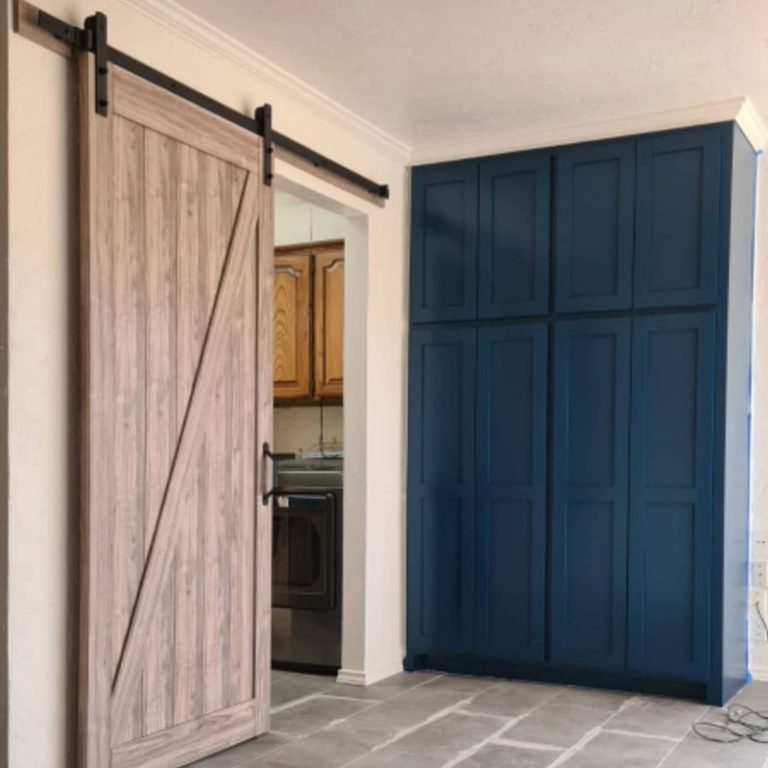 Custom Woodworking Services
Here at A2Z Remodeling, we offer a wide variety of custom woodworking solutions.
One of the most common woodworking services our clients enjoy is our custom woodworking for kitchen remodels. This includes custom wood countertops, like butcher's block countertops. We also offer custom wood cabinets. Both of these custom kitchen options can turn a drab kitchen into a space you and your guests will love.
Besides the kitchen, we offer custom woodworking services for all areas of the house. Some other examples of our custom woodworking services include:
Custom wood shelving for bedrooms and living rooms
Custom wood paneling and trim
Custom bathroom, living room, and office cabinets
Custom wood floors, decks, and more
Benefits of Custom Woodworking
Many people consider generic woodworking because of its inexpensive price tag. However, custom woodworking provides unique benefits that you will not find with other options.
For one, customization ensures you achieve the desired look using your preferred materials. Many times, you won't be able to find exactly what you want in stores. If you opt for generic woodworking, you may be forced to compromise on what you truly want. Furthermore, custom woodworking ensures that different pieces match better, which gives a better aesthetic result.
Lastly, custom woodwork is very durable. It often outlasts generic woodwork. The durability and longevity of custom woodworking make it well worth the investment. Over the many years of its lifetime, custom woodworking will provide immense value to your home.
A2Z Remodeling
A2Z Remodeling is an experienced and top-rated remodeling company. We will take care of all of your remodeling needs in the greater Oklahoma City area.
In addition to custom woodworking, we also offer kitchen remodeling, bathroom remodeling, indoor/exterior painting, outdoor, concrete, handyman services, and deck/pergola builds.
Whatever your next home improvement project is, we can help. Our experienced professionals know their way around good craftsmanship and are dedicated to giving the best customer service to match their skills.
For excellent custom woodworking from a fully licensed and insured company, look no further than A2Z Remodeling. We will work with you at every stage of the project to give you the best custom woodworking available in the Oklahoma City area.
A2Z Remodeling is here to help with your next custom woodworking project. Contact us today for a free on-site consultation and quote. We look forward to meeting you and helping you get your dream home!