If you're looking for a unique way to transform your backyard into a usable outdoor living space, a pergola is a great option. You can also add a pergola to your existing deck or patio to increase its visual appeal and cover your potted plants.
Pergolas are simple structures that will enhance the appearance and functionality of your OKC home and yard. If you're looking for a pergola builder in Oklahoma City, look no further than A2Z Remodeling! We have years of experience helping OKC homeowners transform their outdoor living spaces with deck and pergola additions.
Benefits of a Pergola
Here are some of the top reasons homeowners love pergolas:
Privacy – While pergolas are open structures, they offer a roof that helps to shield your view from neighbors. Additionally, you can add drapes, screens, or latticework for additional privacy. This allows you to enjoy your outdoor space without being on display.
Shade – OKC summers are beautiful, but there's no doubt that they can get very hot. Hanging out on an unshaded deck or patio during the hottest sun can be unpleasant and pose risks from sun exposure. Pergolas provide shade that protects you from sunburn on the hottest days.
Increase the Value of Your Home – Attractive landscaping can increase the value of your home by as much as 20%. Pergolas are a very affordable way to boost the value of your home immensely. They add beauty and unique architecture that will be highly attractive to future homebuyers.
Aesthetic Value – Pergolas can be made from a wide range of materials, including vinyl, cedar, and metal. This means that you can create a custom structure to suit your design and the style of your home. Based on the materials and design chosen, pergolas can have many different aesthetic traits, and it's easy to find the perfect one for your home.
Entertainment Space – Pergolas provide the perfect outdoor entertainment area for parties, barbeques, dinners, and more. Expand your event to the outdoors with this simple feature. Guests will love the shade, privacy, and beauty that the pergola offers.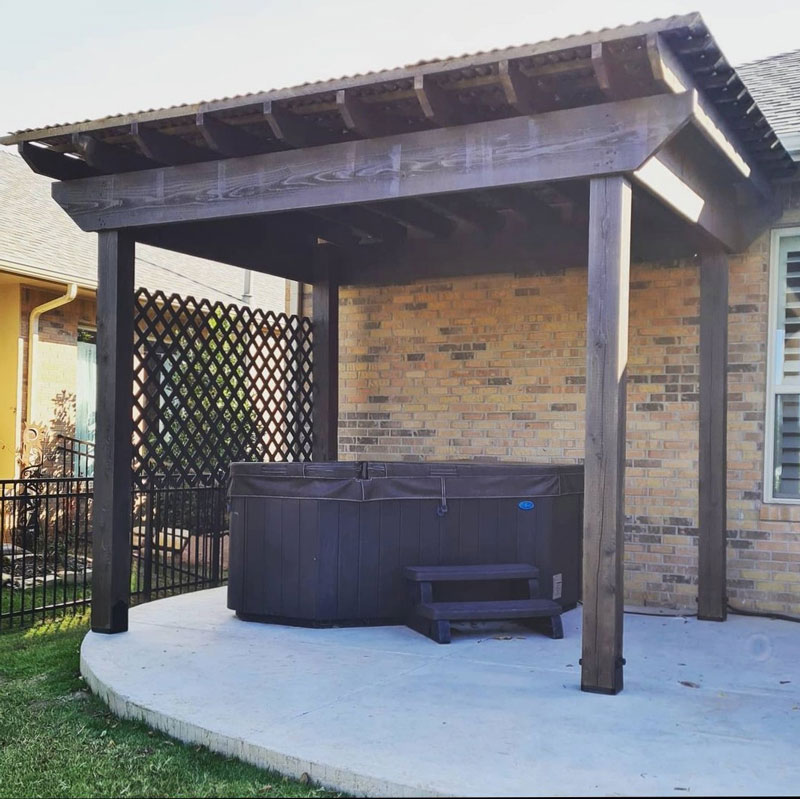 The #1 Pergola Builder in Oklahoma City
A pergola structure adds shade, beauty, and value to your home. Add one to your patio or deck with the design of your choice. If you want more functionality as well as elegance, then a pergola is the way to go. They are affordable to add, yet can significantly boost the value of your home.
A2Z Remodeling is the #1 pergola builder in Oklahoma City! We include installation, labor, materials, and stain in our pricing. Our experienced team puts quality first and is committed to helping you create the perfect custom pergola for your space. You can count on us to create beautiful, durable pergolas no matter what your preferences are, and we offer affordable prices. If you are looking for a cost-effective, simple way to get outdoor living space and a stunning feature, we're here to help. Learn more about our pergola building service and how we can help you by contacting us today!