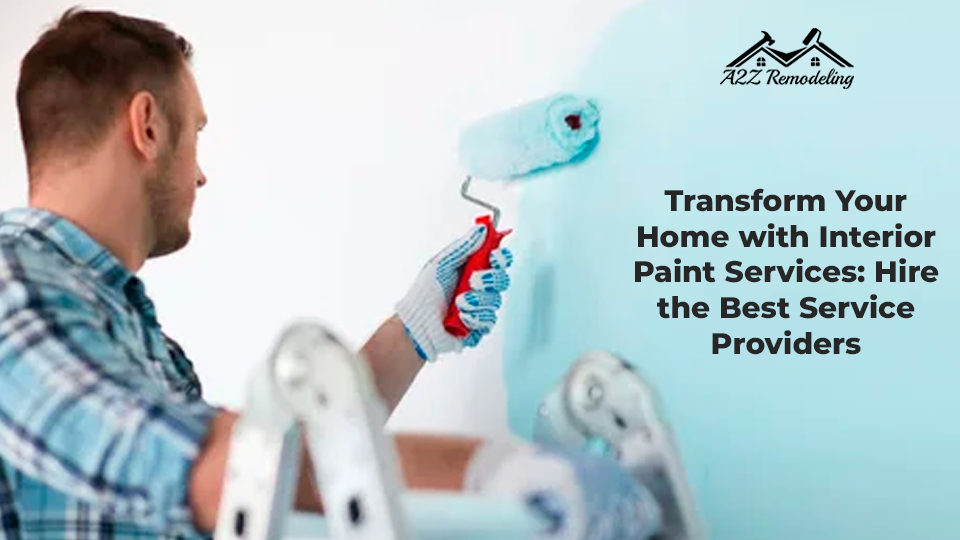 Consider investing in interior paint services if you give your home a fresh look. The fresh look of the interiors after a new coat of paint gives a unique appearance, from brightening dull walls to creating a new atmosphere. However, to achieve the best results, the finding is essential. In this article, we'll discuss the benefits of interior paint services Okc and what to look for when choosing a service provider.
Your Decision to Avail of Interior Paint Services will Reap Several Benefits
Enhance Property Value
Painting the interior of your home can increase its value, making it more attractive to potential buyers. A well-painted home gives the impression of being well-maintained and cared for.
Improves Indoor Air Quality
Paint can help improve the air quality in your home by sealing cracks and gaps in the walls, preventing dust and other allergens from entering.
Boosts Mood and Productivity
Colors can significantly impact our mood and productivity. Choosing the right colors for your home will delight you and create a big difference in your feel-good factor.
Hides Imperfections
Paint can help hide imperfections in your walls, making them look smoother and more even.
What to Consider While Hiring Interior Paint Service Providers
When choosing an interior paint service provider, it's essential to consider several factors to ensure that you get the best results. Here are certain things to consider while hiring the best professionals.
Skill and Expertise
Experience and expertise are essential when it comes to interior paint services. Look for a service provider with several years of experience in the industry and a team of skilled and trained professionals.
Quality of Paint and Materials
The quality of the paint and materials used can significantly impact the final result. Choose a service provider that uses high-quality, durable, and eco-friendly paint and materials.
Cost-Effective Pricing
Cost is always a consideration when it comes to any home improvement project. Look for a service provider that offers cost-effective pricing without compromising on quality.
Customer Service
Excellent customer service is vital when it comes to interior paint services in Oklahoma City. Choose a service provider with a friendly, helpful, and professional team that can answer any questions or concerns.
Reputation and Reviews
Check the reputation and reviews of the service provider before hiring them. Look for a company with a solid reputation for providing quality interior paint services and positive reviews from satisfied customers.
Final Thoughts
Interior paint services can transform your home and improve your quality of life. However, to achieve the best results, finding a reliable and professional service provider is essential. Consider the above-mentioned factors to choose the best interior paint service provider. You can enjoy a beautiful, fresh, and vibrant home for years with the right team.