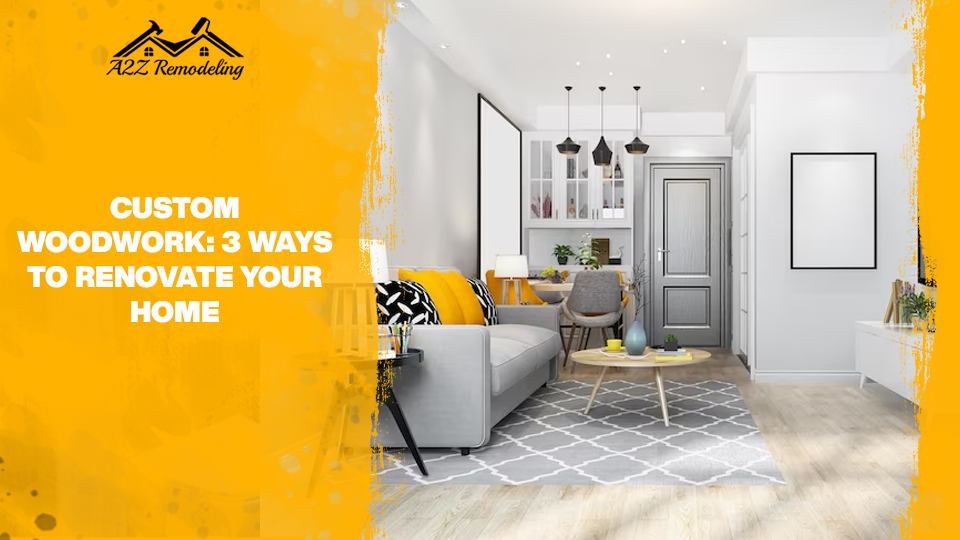 Undoubtedly, custom woodwork can add a touch of elegance and sophistication to any
home. But it's not just about looks – custom woodwork can also be highly functional,
providing a range of benefits for homeowners. If you're considering renovating your home,
don't forget about the possibilities of custom woodworking! We will look at three ways you
can use custom woodwork to renovate your home.
1) Install New Kitchen Cabinets
Custom woodwork is the perfect solution if you're looking for a way to transform the look and
feel of your kitchen completely. With custom cabinets, you can create an entirely new layout
that will provide plenty of storage and counter space.
You can also choose between solid woods, engineered woods and more.
a) Solid Woods: Solid woods can be sanded and stained to match your style. It's important
to properly seal the wood with a clear coat finish to protect it from moisture, heat, and
everyday wear and tear.
b) Engineered Woods: Engineered woods are cost-effective and available in many colors,
textures, and styles. They are constructed from layers of wood veneers and composite
materials, making them more durable than solid woods.
2) Upgrade Your Bathroom
Bathrooms are essential rooms in any house and custom woodworking can enhance them.
Consider replacing existing cabinets or counters with custom-made ones that you design
yourself. Also, add accents like wainscoting around the walls for added texture and depth.
Try adding a custom vanity or a bench, this will add a personalized touch and make the
room look more luxurious. You could also use stained wood to create a warm, inviting
atmosphere in the bathroom by installing shelves or other items on the walls and ceilings.
3) Study Room Makeover
If you're looking for a way to give your study room a unique flair, custom woodwork can help
you create the perfect space. Whether you want to spruce up your desk area or add built-in
shelves and cabinets, custom woodworking is an easy way to get exactly what you need.
You could even add subtle details like a unique trim pattern or inlay to give your study room
an extra touch of personality.
Final Words
Call A2Z Remodeling for the best in custom woodwork. Our team of qualified professionals
has the experience and knowledge necessary to make your renovation dreams a reality.
They will help you create a beautiful and functional home, from kitchen cabinets to ceiling
beams.