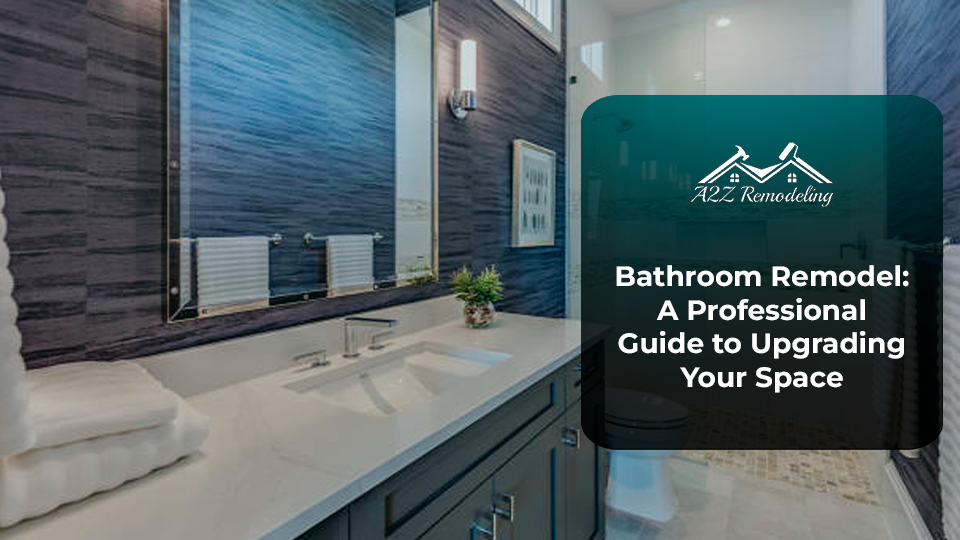 A bathroom can be daunting, especially if you're unfamiliar with the process. However, with the correct information and guidance, you can successfully upgrade your bathroom to meet your needs and style preferences. Here. We'll discuss the benefits of a bathroom remodel, the steps involved, and some helpful tips for achieving the best results. If you're in Edmond, OK, and looking to avail bathroom remodel, this guide is for you.
Why Remodel Your Bathroom?
Here are specific reasons which will persuade you to remodel your bathroom. If you've moved into a new home & bathroom doesn't match your style or needs. Or maybe your current bathroom is outdated, and you want to modernize it. Whatever your reason, a bathroom can have many benefits, including:
• Increased functionality: A bathroom can help you create a space that meets your needs. For a large family, you may want to add storage space or a second sink to make mornings easier.
• Improved aesthetics: A bathroom can help you create a space that matches your style preferences. You can choose from various materials, colors, and finishes to create a cohesive and visually appealing look.
• Increased home value: A bathroom can increase the value of your home. According to the National Association of Realtors, a bathroom can recoup up to 50% of the cost when you sell your home.
The Steps Involved in a Bath Remodel
Now that you know the benefits of a bathroom remodel, let's discuss the steps involved in the process. A bath remodel typically involves the following steps:
1. Planning: The first step in a bath remodel is to plan out your project. It includes determining your budget, selecting a style, and choosing materials.
2. Demolition: Once you have a plan, the next step is to demolish the existing bathroom. It involves removing fixtures, cabinets, and flooring.
3. Plumbing and Electrical: After demolition, it's time to install new plumbing and electrical systems. It may involve moving or adding fixtures, such as a new shower or bathtub.
4. Installation: With the plumbing and electrical work completed, it's time to install new fixtures, cabinets, and flooring. This step can take several days, depending on the size of your bathroom.
5. Finishing touches: The final step in a bath remodel is to add the finishing touches, such as paint, hardware, and accessories.
Tips for a Successful Bathroom Remodel
Now that you know the steps involved in a bathroom remodel, here are some tips to help you achieve the best results
• Hire a professional: Unless you have experience in home renovation, it's best to hire a professional to handle your bath remodel in Edmond area. A professional will have the expertise and tools needed to get the job done right.
• Set a realistic budget: Before you begin your remodel, it's essential to set a realistic budget. It will keep you safe from overspending and ensure you get the services worth the investment.
• Choose quality materials: When selecting materials for your bathroom to remodel, choosing high-quality options is essential. It will ensure that your new bathroom lasts for years to come.
• Consider energy-efficient options: If you want to save money on your energy bills, consider choosing energy-efficient fixtures and appliances for your new bathroom.
• Think about resale value: If you're planning to sell your home in the future, it's essential to consider the resale value of your bath remodels. Stick to classic styles and high-quality materials that appeal to a wide range of buyers.