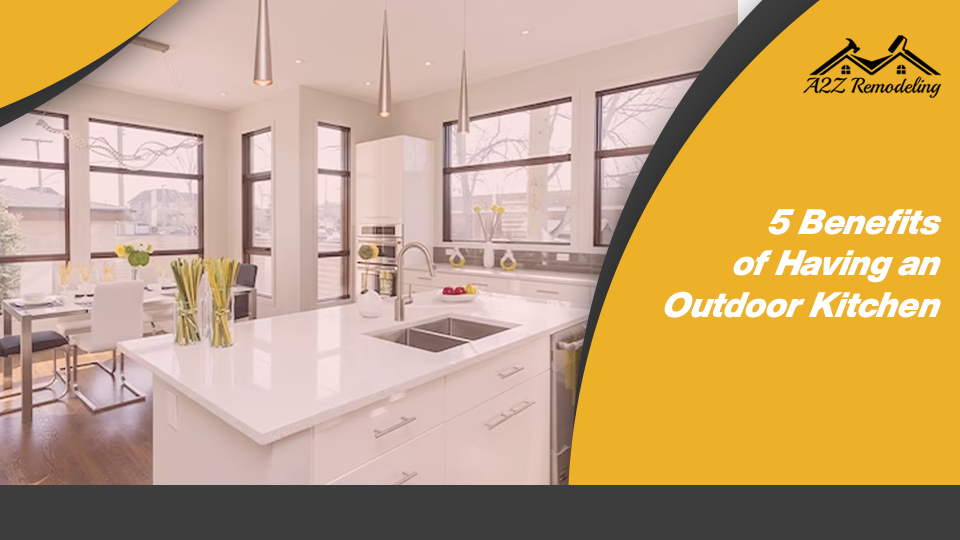 When it comes to cooking, there are two types of people in the world: those who love to do it and those who would rather not be in the same room with a stove. Outdoor kitchens are becoming increasingly popular, and for a good reason – they offer many benefits over traditional indoor kitchens. We will take a look at five of those benefits. So whether you're an experienced chef or afraid to turn on the oven, an outdoor kitchen might be proper for you!
1) Family Time
Outdoor kitchens are a great idea to bring the family together! Cooking outside allows everyone to get involved and learn something new while giving Mom or Dad some help with dinner. Plus, many outdoor kitchens have seating so the entire family can enjoy meals together.
2) No Grease or Odors
Grease and smelly odors in the kitchen are belong to the past when cooking outside! Without an enclosed space, there is no need for ventilation systems that trap grease and odors. This makes it easier to clean up after you're done cooking, saving time and energy.
3) More Space
An outdoor kitchen is far less crowded than an indoor kitchen, giving you more room to spread out. For example, you can incorporate a larger counter space and customize it with design elements to your liking. You'll also have more room for appliances like grills, smokers, or pizza ovens that may need more space in an indoor kitchen. Plus, you'll have plenty of storage for your outdoor cooking utensils.
4) Expand the Menu Options
Outdoor kitchens make it easy to expand your menu options and try different cooking techniques. You can smoke, roast, grill, or bake various food items with more space and the right appliances. You could even try out new recipes you wouldn't be able to do in an indoor kitchen. An outdoor kitchen also allows you to entertain and feed more guests than you would be able to indoors.
5) Spend More Time Outside
Outdoor kitchens make it easier for people to spend more time outside instead of being stuck in the kitchen. You can move around freely, enjoy the fresh air, and socialize while cooking meals outdoors. This also allows you to take advantage of the natural light and enjoy the view, allowing you to get out of your home and spend time outdoors.
Final Note
Contact A2Z Remodeling for the best in outdoor kitchen design. Our team has the knowledge and experience to help you create an outdoor kitchen that will be perfect for your home, budget, and lifestyle.