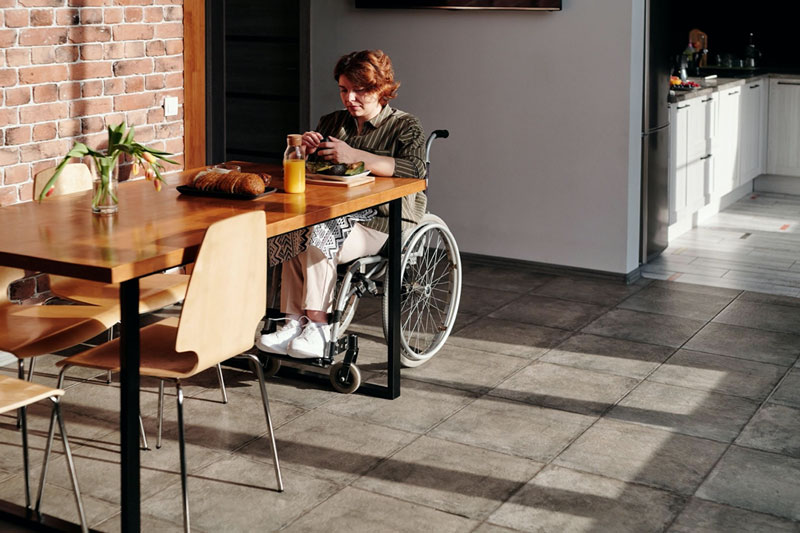 Finding an accessible home that meets your budget, location preferences, and all your other wants and needs can be a challenge, but it's not impossible. With an open mind, the right financing, and a savvy real estate agent by your side, you'll find an accessible or modifiable home that accommodates you and the rest of your household. Check out these tips from A2Z Remodeling to begin your search for an accessible home!
1. List Your Must-Have Features
While fewer than one percent of homes in the U.S. are fully wheelchair accessible, about a third are potentially modifiable — meaning they can be renovated or remodeled for accessibility purposes. However, some features — like a home's layout and style — are far more difficult to modify. As such, it's best to list your must-have features before beginning your search for an accessible home. As HGTV suggests, several of these features may include the following, depending on the type of disability you hold:
Single-story floor plans
Homes without basements
Wheelchair-accessible home entrances and doorways
Lowered countertops with rounded corners
Sinks and countertops with plenty of knee space
Convenient parking
If you're unsure about the types of features you'll need in a home, contact your physician for advice. You could also connect with an occupational therapist, residential accessibility consultant, or Certified Aging in Place (CAPS) remodeler.
2. Look for Financial Assistance
As you get ready to buy an accessible home, it's also important to explore your options for financial assistance. According to the experts at Self, several homeowner assistance programs are available to qualifying buyers with disabilities — including Community HomeChoice (Fannie Mae), The Specially Adapted Housing Grant (Department of Veteran Affairs), and the Section 8 Homeownership Voucher Program (Department of Housing and Urban Development). However, an experienced mortgage lender can help you to understand your options and get pre-approved for a loan.
After completing the mortgage pre-approval process, it'll be time to hire a real estate agent to assist you in your search for an accessible home. Your real estate agent can help you to understand the home buying process and look for homes that meet your search criteria. In addition to working with an agent, however, you can use websites like Accessible Properties and Barrier Free Home to conduct your search.
Moreover, there are some things you can do to save on the purchase of your new home. If you plan on paying for home remodeling Edmond OK, these additional savings will be especially helpful to you as you prepare to modify your new home.
Purchasing a residence "as-is" is one great option, but it's important to do your due diligence beforehand — like consulting with a lawyer, paying for an inspection, and examining the property's land and deed records for any red flags that may sway your decision. BiggerPockets offers some additional tips for saving money on your purchase, like negotiating closing costs and obtaining multiple home insurance quotes before buying a policy.
3. Make Necessary Modifications
Once you've found a home that meets all or most of your needs, you'll need to decide whether to make any modifications. Several possible modifications include:
Remodeling the bathrooms. Depending on your specific needs, you could install a roll-in bathtub, grab bars, elevated toilet seat, accessible faucets, light switches, and doorknobs. To schedule your bathroom remodeling in Edmond OK, contact A2Z Remodeling.
Widening the doorways and hallways. To make room for a wheelchair, you could widen hallways and doorways — and install accessibility ramps, stairlifts, or stair climbers.
Installing accessible appliances. You may wish to install a side-by-side refrigerator, drawer microwave oven, countertop dishwasher, and front-loading washer and dryer.
The Bottom Line
The home buying process is rarely simple, but it's even more challenging when you or another household member holds a disability. If you can't find exactly what you want or need in a home, however, keep in mind that many types of home modifications can be made — helping you to create the most comfortable living environment for you or your loved one.
Whether you're looking for bathroom remodel contractors Edmond OK, or you wish to modify your kitchen, woodwork, or outdoor living area, the pros at A2Z Remodeling can help. To learn more about the services they offer, send A2Z Remodeling an email or call them at 405-443-5642.